The City of Cape Town and local NGO Baz-Art have partnered for the annual International Public Arts Festival (IPAF) which is set to transform Salt River. The 4th edition of the popular festival kicked off today.This year's International Public Arts Festival will see the walls of 21 buildings in Salt River transformed into inspiring giant artworks increasing the number of
buildings turned into murals in this suburb to 100.

For the 2020 edition of the festival, 28 local and international artists will undertake the work of converting the walls of these buildings into visually stunning pieces of art.
Seven artists are returning artists from the previous editions who will help refurbish old pieces and 21 will participate for the first time.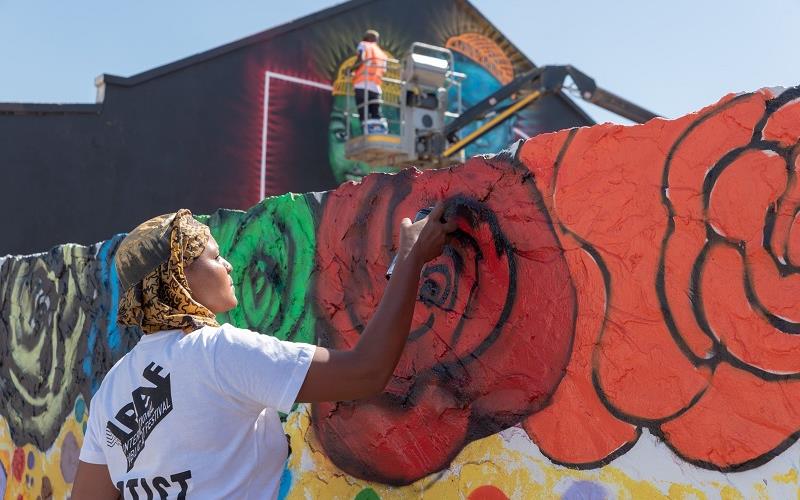 'The City of Cape Town is really thrilled to be supporting the International Public Arts Festival once again this year. This is an initiative that not only showcases the abundance of talented artists, but also beautifies our community,' said Mayoral Committee Member for Community Services and Health, Councillor Zahid Badroodien.
The festival runs programmes aimed at developing emerging artists by providing them with skills and to date, 80 South African artists have been upskilled to professional level and exposed to the international scene.
With the introduction of formal workshops this year, this number could go up to 200 by the end of the year.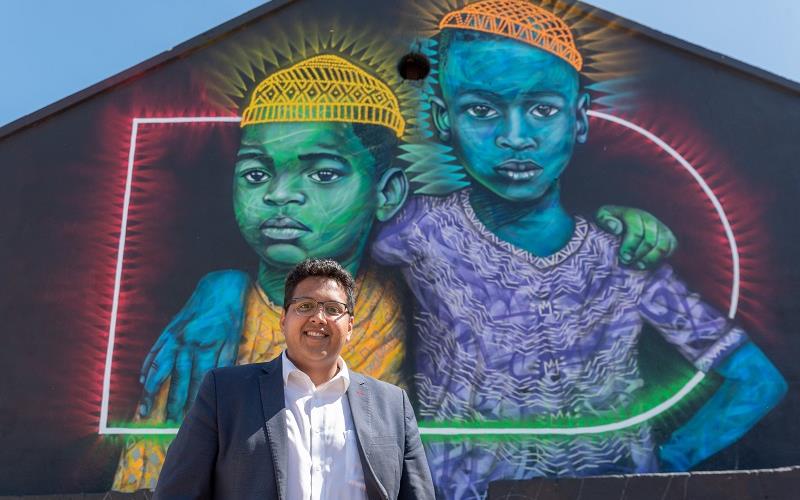 'The City sees the value of public murals and we are actively working towards creating more murals across all areas. Since the 2019 financial year the City has invested more than R2,3 million into the expansion of public murals with projects in Lavender Hill, Mitchel's Plain, Khayelitsha and Ravensmead,' said Councillor Badroodien.
The festival runs from today until Sunday 16 February 2020 from Mi'kasi in Victoria Road, Salt River. Attendance is free.
There will also be guided tours, workshops and visitors will be able to see local and international artists in action as they produce their artwork.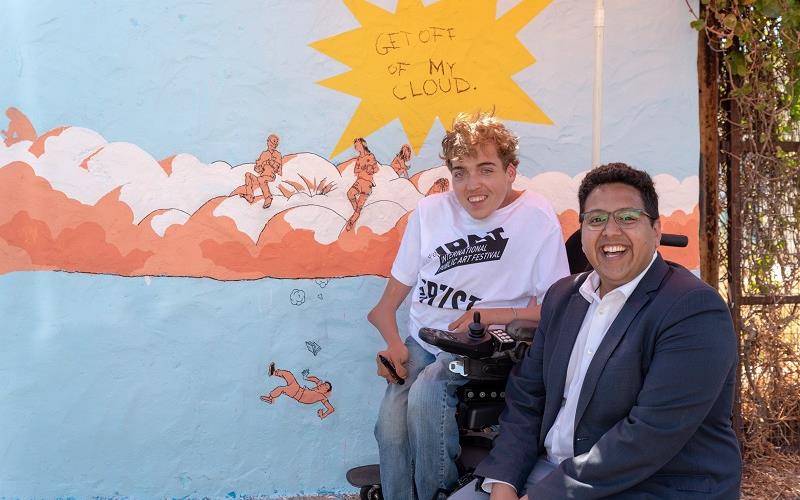 'I want to encourage residents to visit the festival. Murals make our built environment brighter, happier and more social spaces. Art is not for a select few and it matters to all of us because our communities gain cultural, economic and social value through public art,' added Councillor Badroodien.
The City's mural design competition, launched earlier this year, attracted 43 applications from across the city and these will be evaluated and a winner decided upon soon.
The winning entry will be placed on the wall at the Manenberg Contact Centre in Vygieskraal Road and the City will provide the logistics and equipment for the winning artist to implement their mural.

End

Published by:
City of Cape Town, Media Office