The new Kazungula Bridge will hopefully be completed by the end of 2020 and will link Kazungula in Zambia to Kasane in Botswana replacing the existing Kazungula ferry service.
The 923-metre-long and 18.5-metre wide bridge will make it possible to drive from Durban in South Africa to Botswana, Zambia, Zimbabwe, Malawi, the DRC, and up to Dar-es-Salaam in Tanzania, forming a critical link in Africa's North-South Corridor. Besides road traffic, the construction will also include a single-track rail bridge and a pedestrian crossing. Up until this point, the ferry-based river crossing for vehicles has been a bottleneck for tourists and regional trade.

Construction on the $260m (R3.9-billion) bridge began in 2014 after the Zambian and Botswanan government agreed to be part of the project with the support of the African Union Commission and the African Development Bank.
While some tourists report enjoying the novel trip across the river with their vehicle on TripAdvisor, trucks can reportedly queue for weeks before being able to cross, as the pontoon can only take two trucks at a time. The bridge will also help prevent accidents like the one in the Facebook post below.

Decades in the making – bridge across the Zambezi linking Botswana & Zambia. Pic taken at Kazangula, Zimbabwe. Still not open. Maybe mid-2020… #africaninfrastructure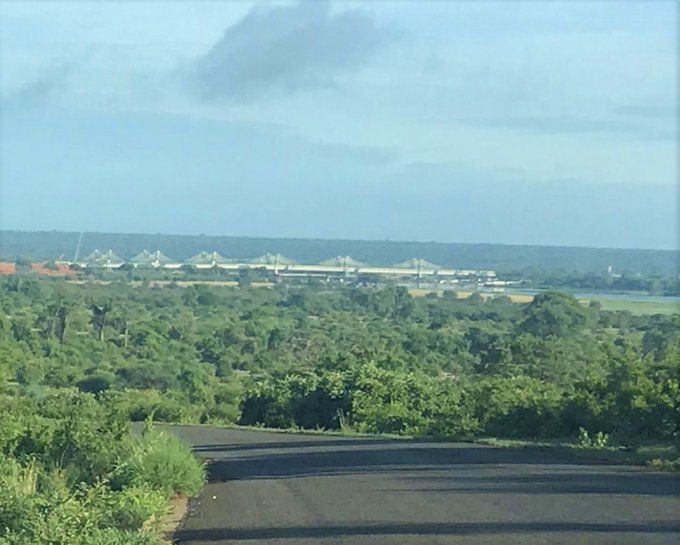 5:28 PM – Feb 17, 2020Twitter Ads info and privacySee Dianna Games's other Tweets
When construction began on the bridge, the Manager for Regional Integration Operations at the African Development Bank Mamady Souare said,
'It is obvious that once completed, the Kazungula Bridge Project will actually bridge the regional divide. The project will transform the dynamics of transportation in surrounding communities, counties and cities, boosting road travel and the ease of doing business within the Southern African Development Community, the East African Community and the Common Market for Eastern and Southern Africa.'