to avoid crowds and ensure social distancing, new york city authorities have painted white circles on the grass of brooklyn's domino park. the initiative gives visitors visual guides that delimit safe socializing areas, making sure they can sunbathe and enjoy time outdoors while maintaining the required distance.
Click here to view original article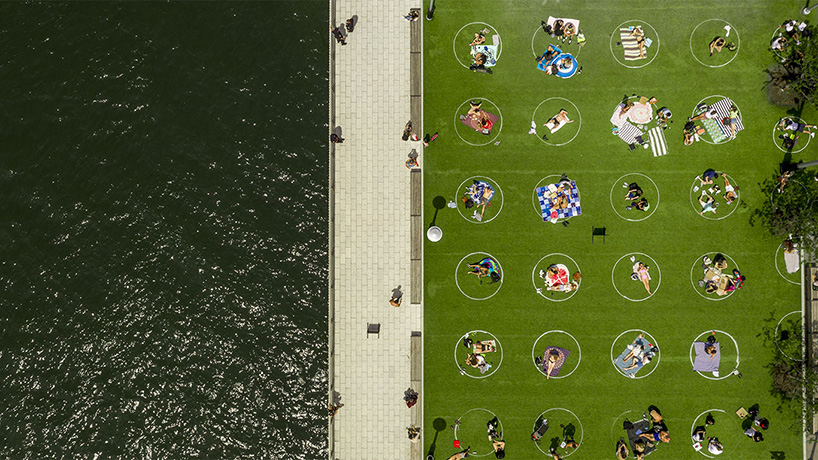 images by marcella winograd
opened to the public in 2018, brooklyn's domino park is a quarter-mile waterfront park designed by james corner field operations and built by two trees. the park offers a number of unique features such as an extension of river street, which used to abruptly stop on grand street; effectively walling off the community and residents that live in the area to the east river. the continuation made possible by domino park provides a direct access route to the waterfront with views of manhattan's iconic skyline.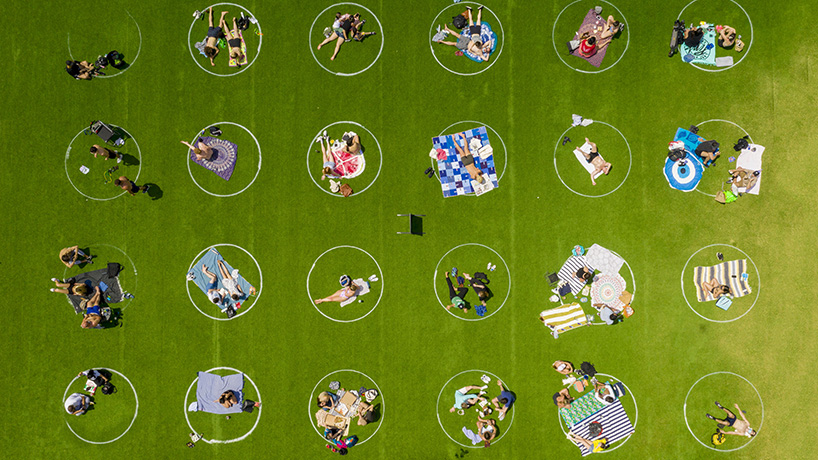 the mayor of the city, bill de blasio, stated in a press conference that instructions to contain the coronavirus are intended to be relaxed in the big apple by mid-june and that beaches and public pools will be maintained closed. in addition, he stated that access to some crowded areas of large parks such as the ones in central park, hudson river park and domino park will be limited and surveillance in other places such as beaches will be reinforced to ensure that citizens comply with social distancing rules.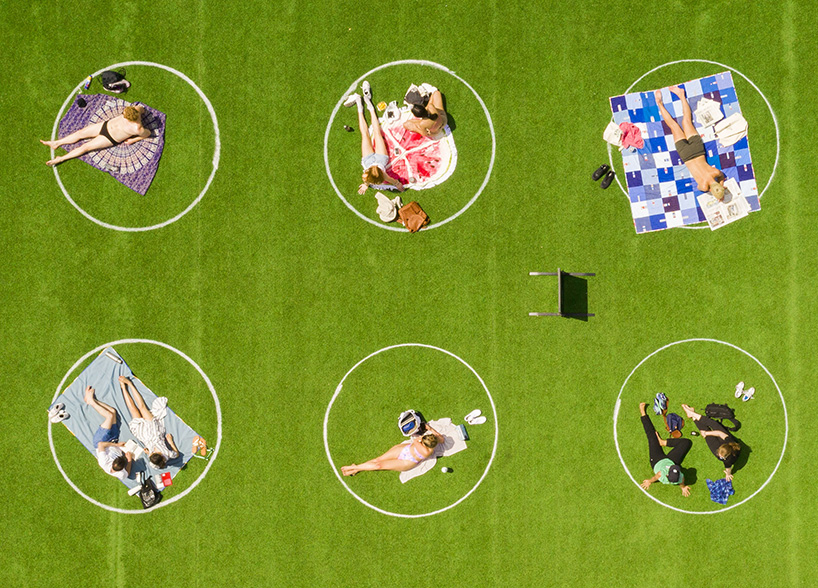 de blasio affirmed that the COVID-19 indicators overall continue to improve, despite a slight rebound in daily hospitalizations and the proportion of positives among the total number of tests. new york has been the most affected city in the world by the COVID-19 pandemic. according to data from the john hopkins university, more than 28,000 deaths have been registered throughout the state.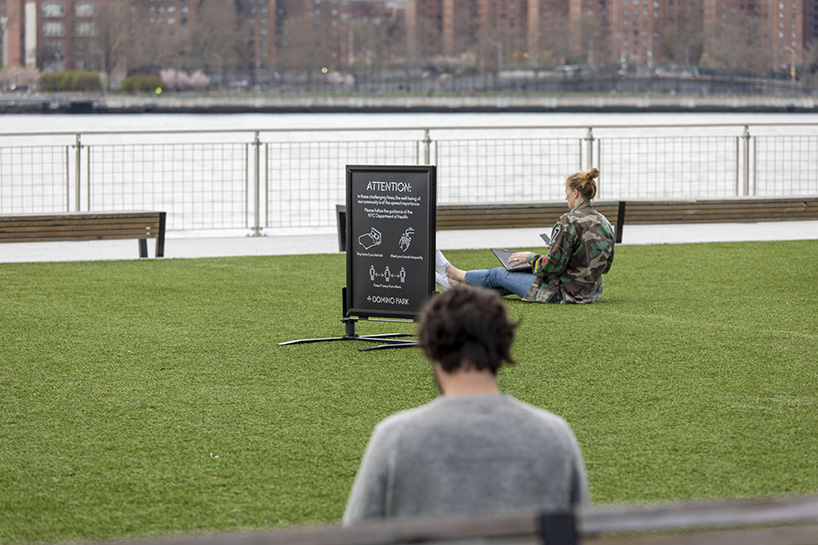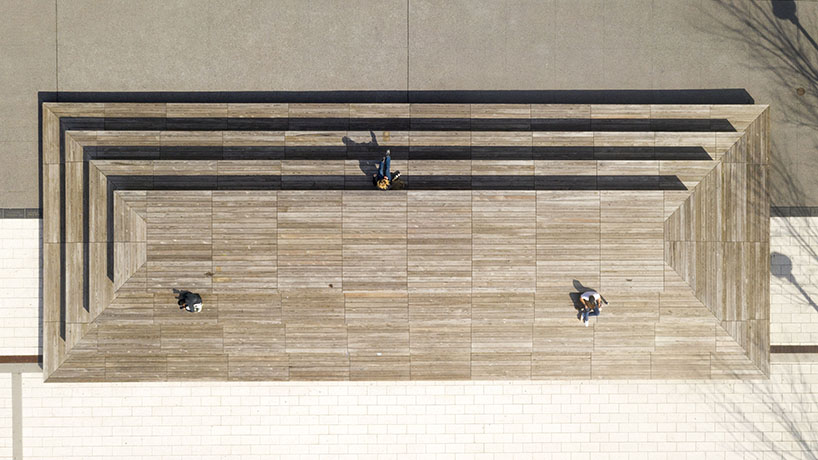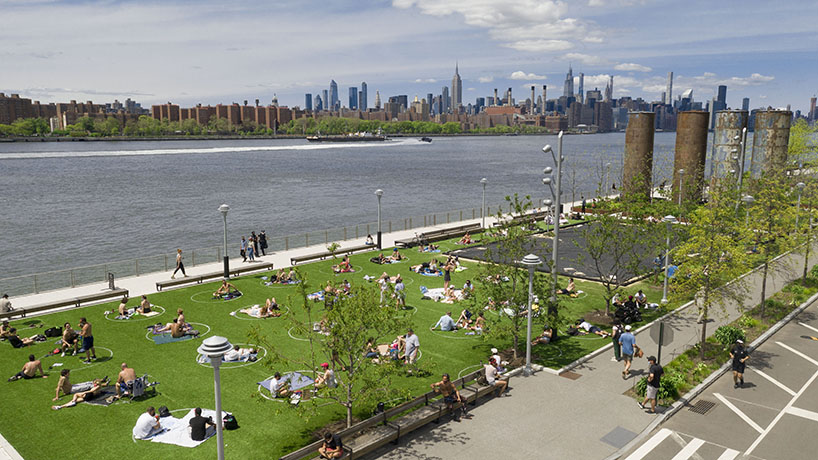 project info:
name: painted circles on parks to ensure social distancing
where: brooklyn's domino park