The City of Cape Town's Biodiversity Management Branch recently planted over 2 000 geophyte bulbs at the Tygerberg Nature Reserve. The bulbs were replanted after being rescued from poachers in the Durbanville area. These plant species are often targeted by poachers as they are believed to have medicinal use.
The City of Cape Town Biodiversity team earmarked for essential services during the lockdown period identified the City's Tygerberg Nature Reserve as the best suitable location for the replanting of the Drimia elata, Haemanthus coccineus, Tulbaghia capensis and Asparagus plant species.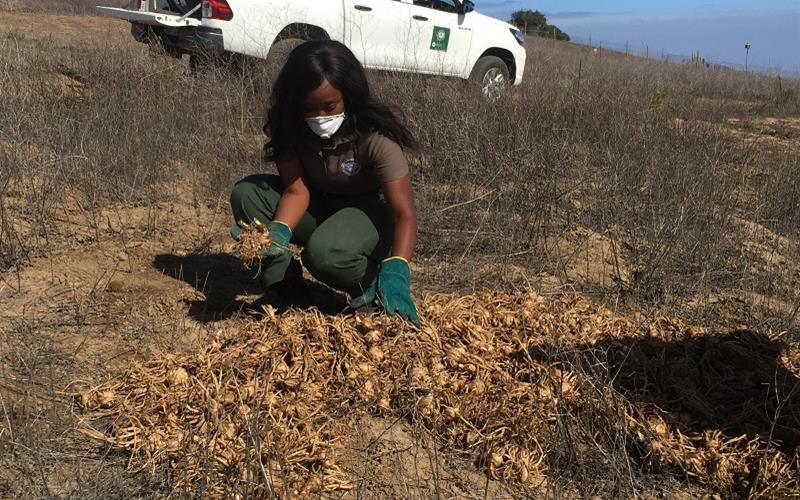 Geophytes are a group of plants with underground storage organs that allow plants to survive unfavourable weather conditions and to flower at times where resources like water, warmth or sun are not highly abundant.
'The team acted swiftly to get these bulbs replanted just in time. It had to be done this month as geophytes come out of their dormant stage during this period and are then ready to sprout into a full bloom of flowers, which will later turn into fruit that produces seeds,' said the City's Mayoral Committee member for Spatial Planning and Environment, Alderman Marian Nieuwoudt.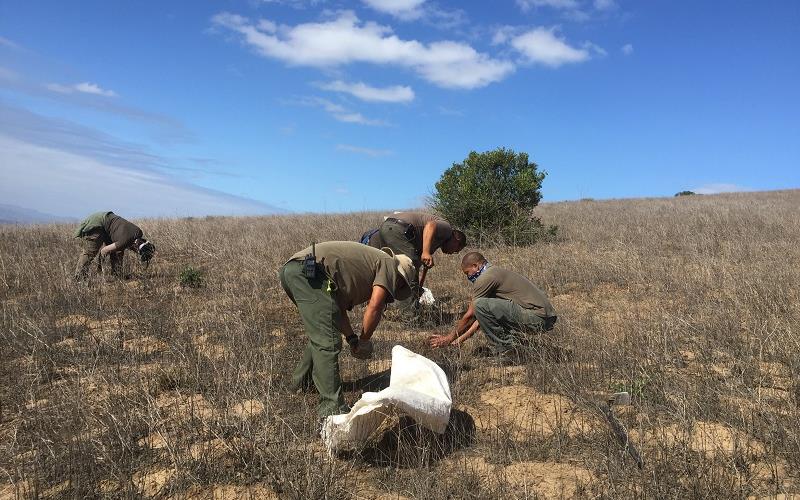 The plants were confiscated by CapeNature officials, and were handed over to City of Cape Town's Biodiversity Management Branch.
'The illegal harvesting of geophytes has become a biodiversity threat and has led to the loss of plant species, habitat destruction and opens natural veld to be vulnerable to the invasion of emerging weeds. This threat however is in our control and we ask that residents involved in this illegal activity refrain from doing so', said Alderman Nieuwoudt.
The rescued geophytes were planted in the previously ploughed areas of the reserve which staff are working hard to rehabilitate by introducing locally sourced indigenous plants such as these geophytes.
Staff from the City's nature reserves have been monitoring the reserves throughout the lockdown period by conducting regular patrols and maintaining the natural beauty thereof.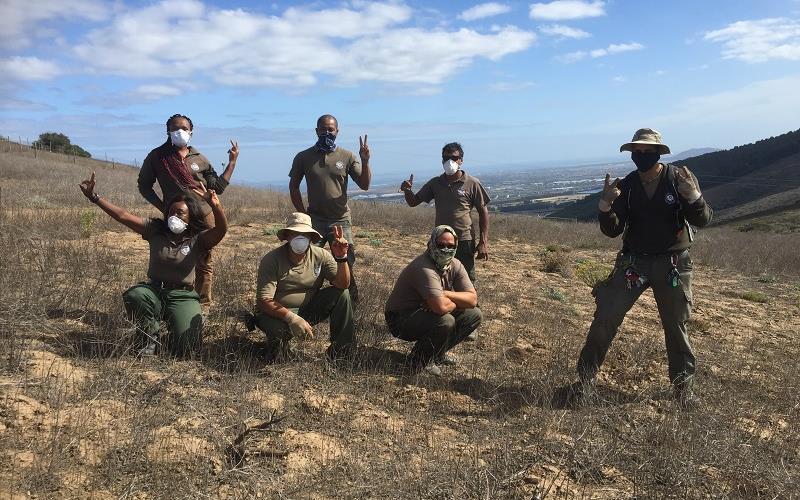 'Cape Town is one of the most biodiverse cities in the world, and the only way we can maintain this is if we protect our precious indigenous plant species. Biodiversity is something many take for granted but will definitely feel the effects of it being lost,' said Alderman Nieuwoudt.
The Tygerberg Nature Reserve remnant is an important green lung for Cape Town. It creates connectivity with surrounding open spaces and reserves and provides for species with relatively large home ranges.
To date 618 plant, 143 bird, 25 mammal, seven amphibian, 25 reptile and 26 butterfly species have been recorded in the Tygerberg Nature Reserve. Some of the animal life found here includes Striped weasel, Caracal and Common duiker.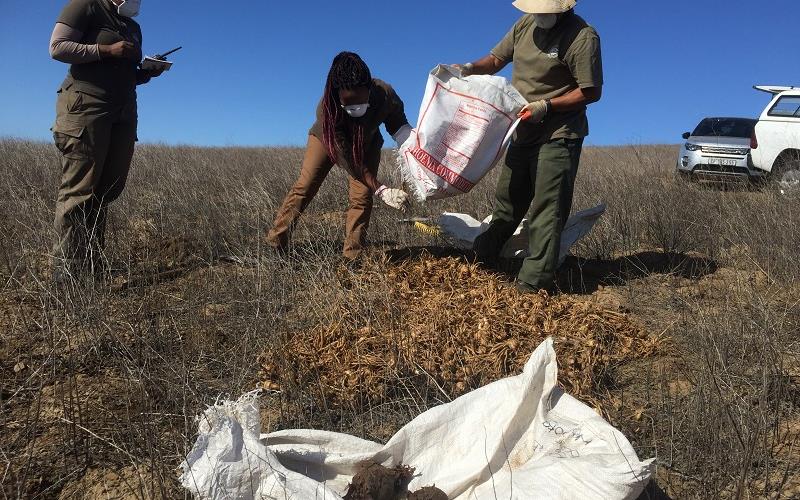 See caption below:
Image 0951: Mission accomplished! Pictured here are City of Cape Town Biodiversity staff members celebrating after planting the bulbs at the Tygerberg Nature Reserve. The team looks forward to seeing the fruits of their labour in Spring when this area blossoms with a splendour of colourful bulbs flowers. (Standing left to right): Khuselwa Mabuyane, Gavin Olivier, Stefan Dreyer and Ashton Mouton
(Sitting left to right): Tshepo Mamabolo, Abraham Saaiman and Kyle October
Image 0827
(Left to right) Pictured here is Orepa Moagi as he GPS 's the planted bulbs for record keeping and future monitoring . Assisting him is Khuselwa Mabuyane and Abraham Saaiman.
Image 0921: Team hard at work getting the bulbs into the ground. This dry veld will eventually transform and blossom in colour. (Left to right) Abraham Saaiman; Gavin Olivier; Kyle October and Orepa Moagi.
Image 0832: Tshepo Mamabolo selecting the bulbs batches to be planted.

End
Published by:
City of Cape Town, Media Office