When christos pavlou architecture was commissioned to design this two-story residence in nicosia, cyprus, the firm responded with a scheme that prioritizes green, open spaces. inspired by the notion of bringing nature back to the city, the 'garden house' is planned around pockets of lush greenery in the effort to improve living conditions and maintain urban biodiversity by encouraging the return of local bird species and bees.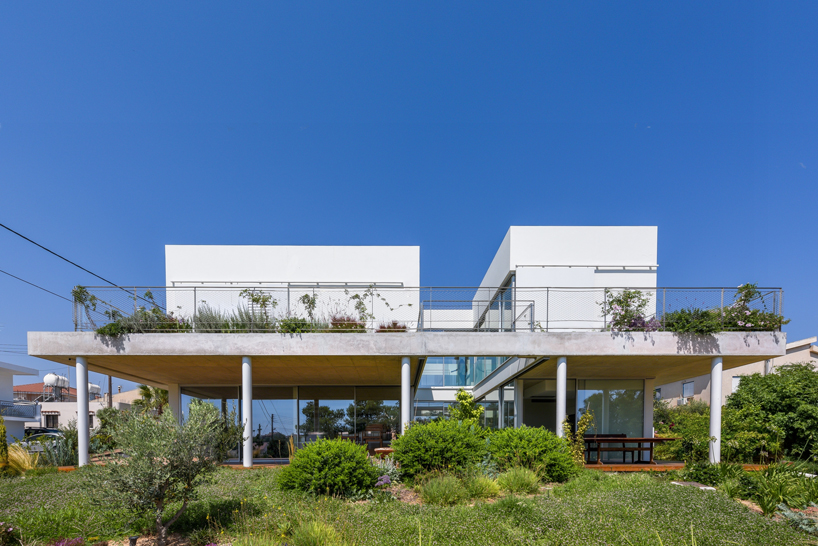 all images © unseen views by charis solomou
the architects began the design process by considering the surrounding context and trying to establish a connection between the neighborhood, the private garden and the public park. this is achieved by omitting the use of perimeter fences and instead employing glazing around the house so as to blur the line between the architecture and the adjacent public green area. the house becomes part of the park and the park is incorporated into the house.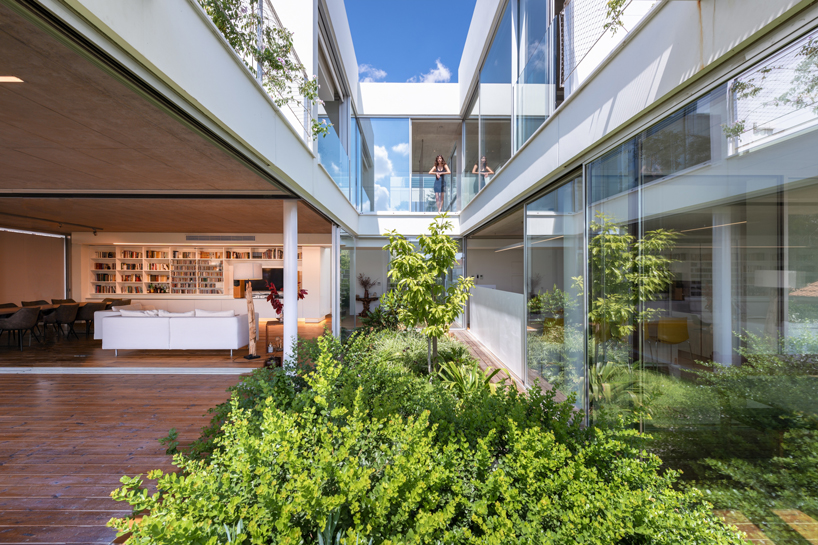 once inside the house, the greenery continue. on the first floor, planted gardens make up 60% of the floor area while the second floor includes a green terrace and the provision of bee-friendly landscapes with 40 kinds of native wildflowers. the program of the garden house is organized around a central courtyard placed in-between two white cubic volumes. from here, the living and social spaces can open outwards into the lush greenery, blending the two environments together. making space for nature in the city not only brings beauty to the urban fabric but promotes urban biodiversity; furthermore, it promotes human health and wellbeing.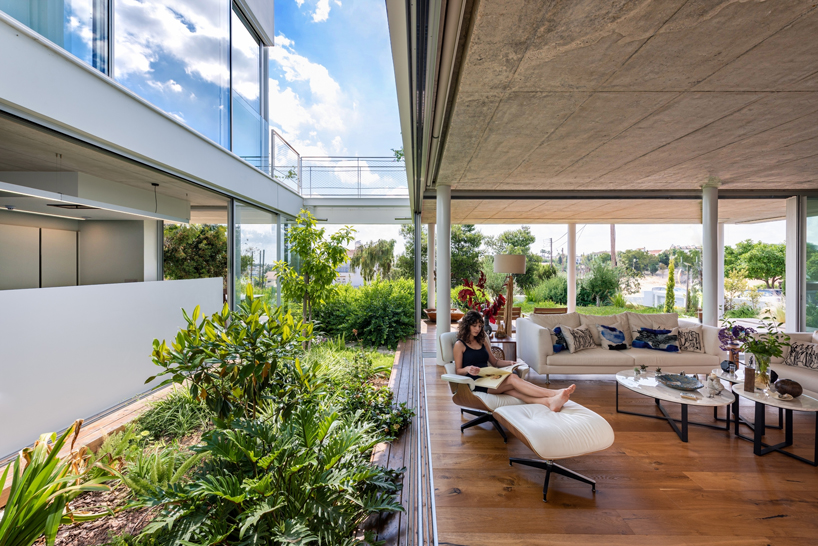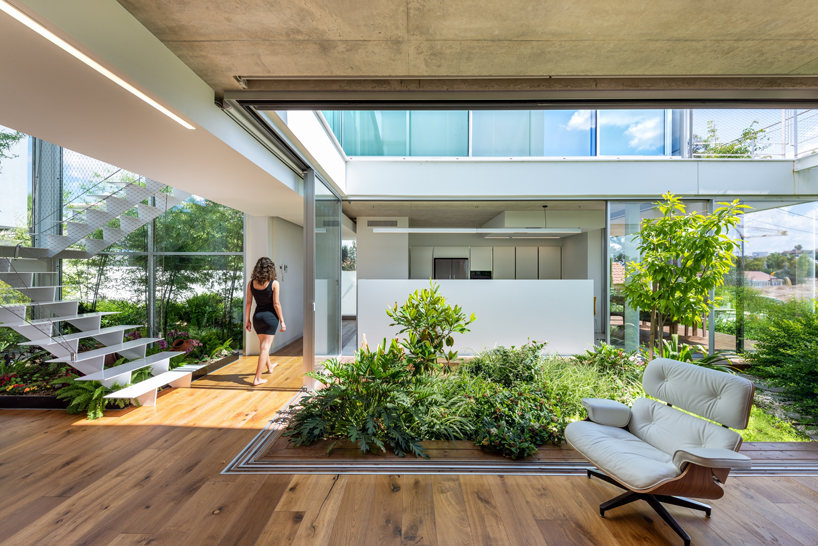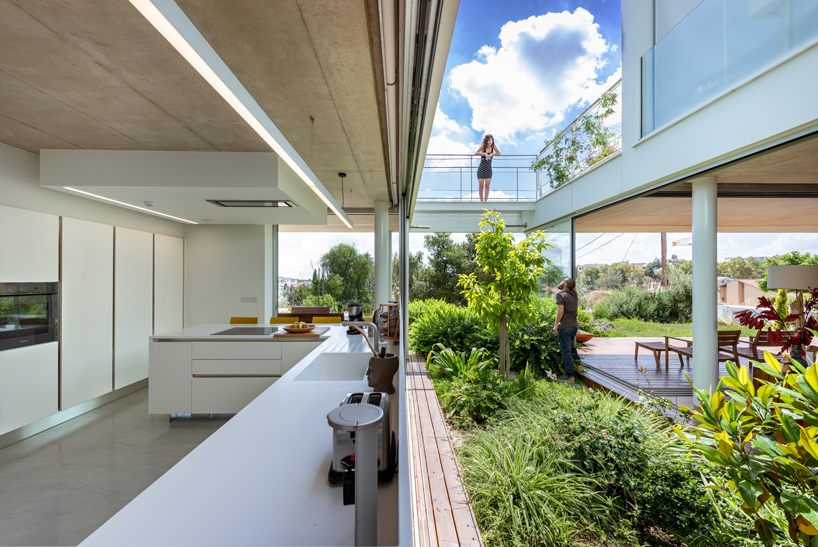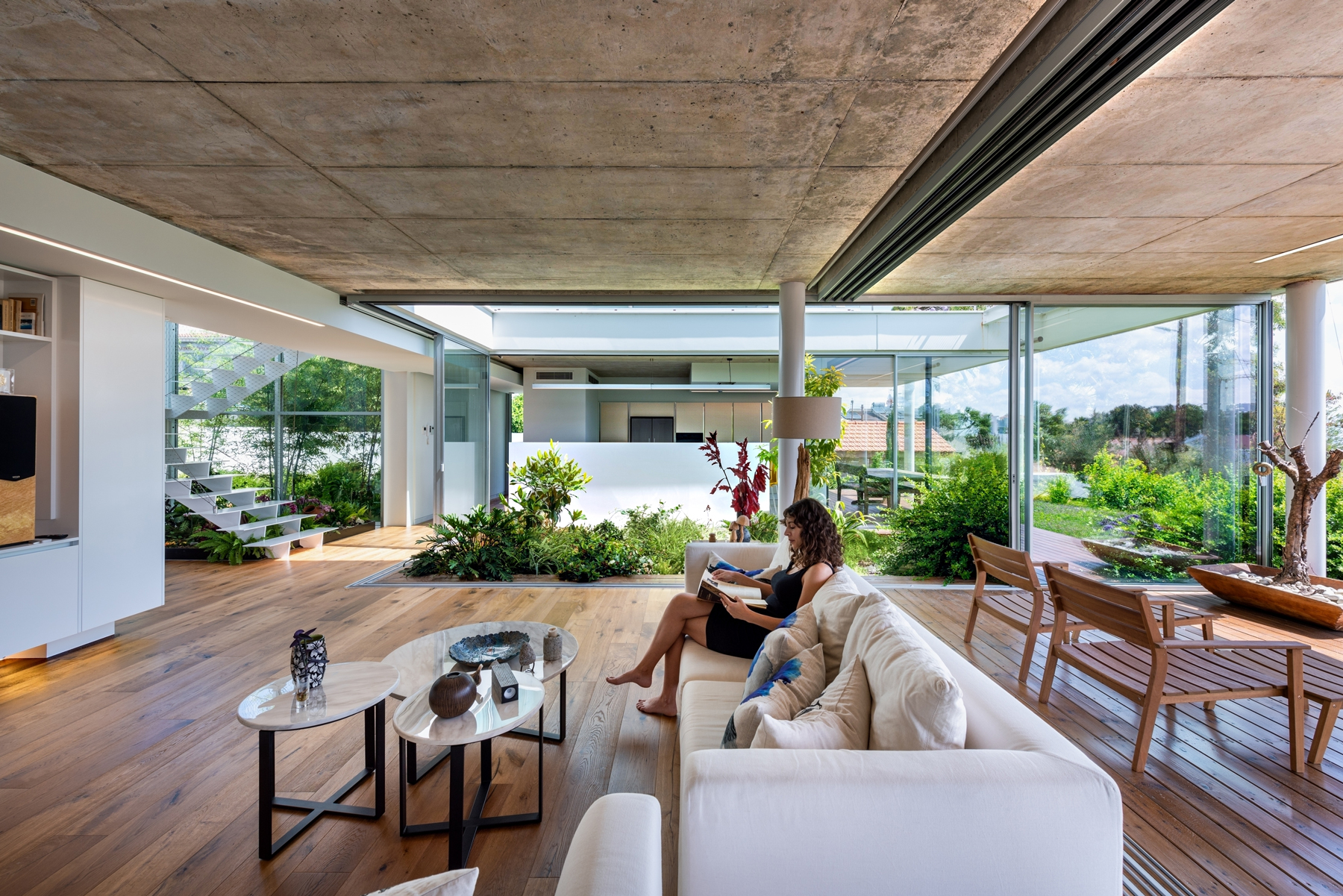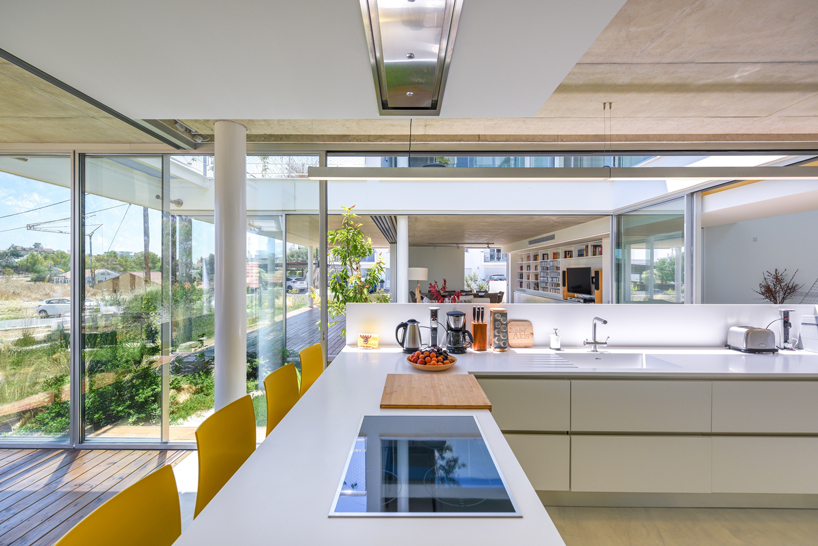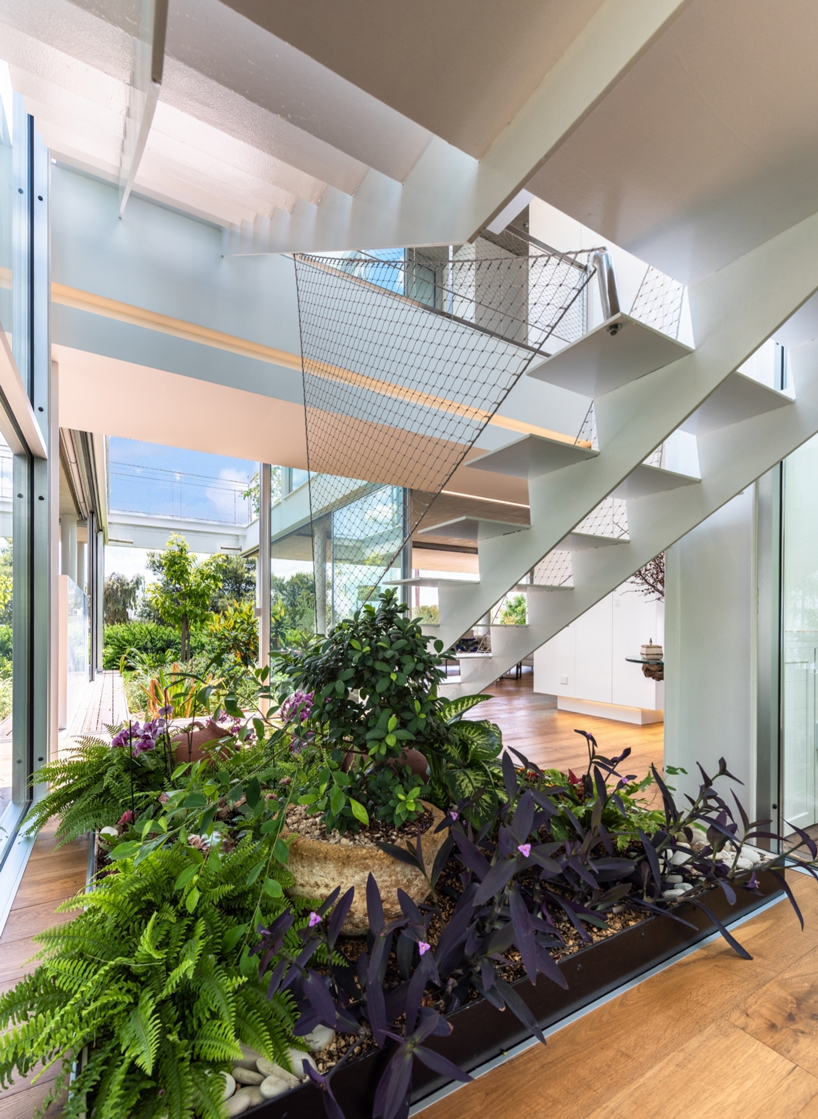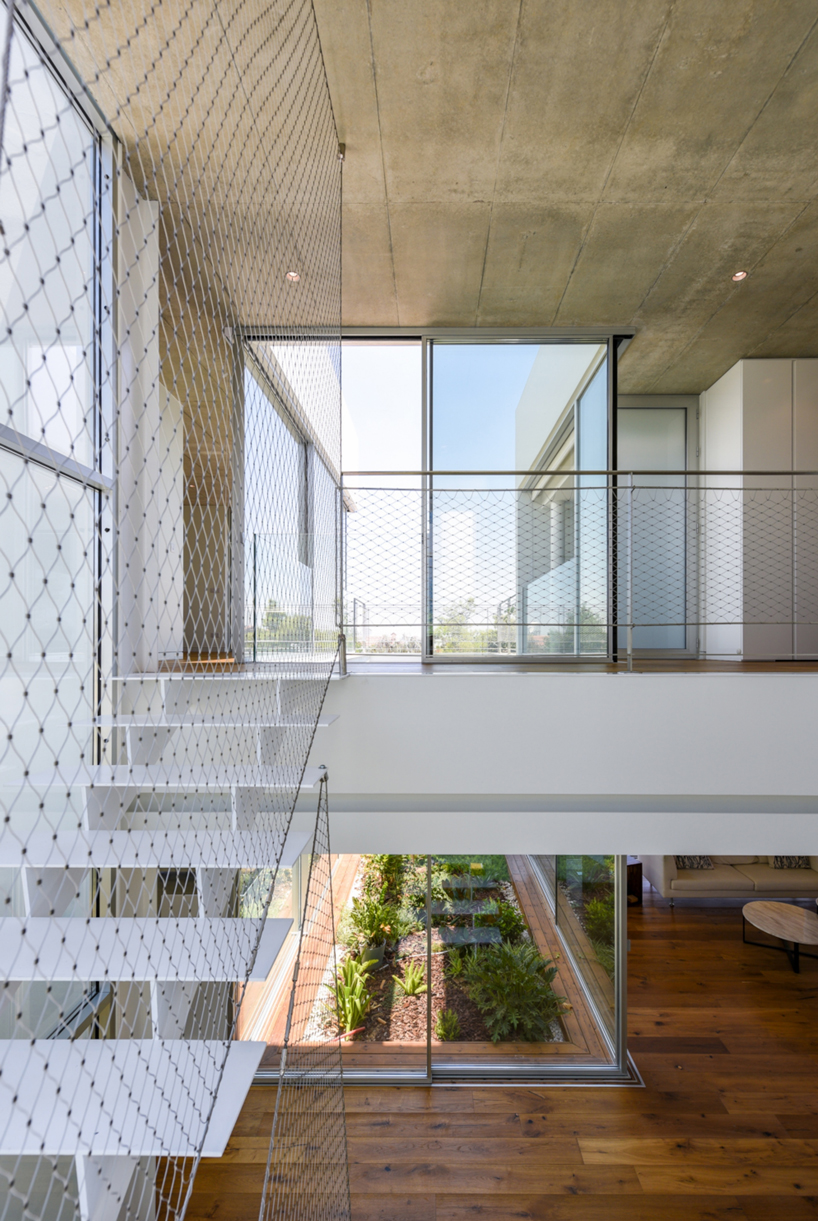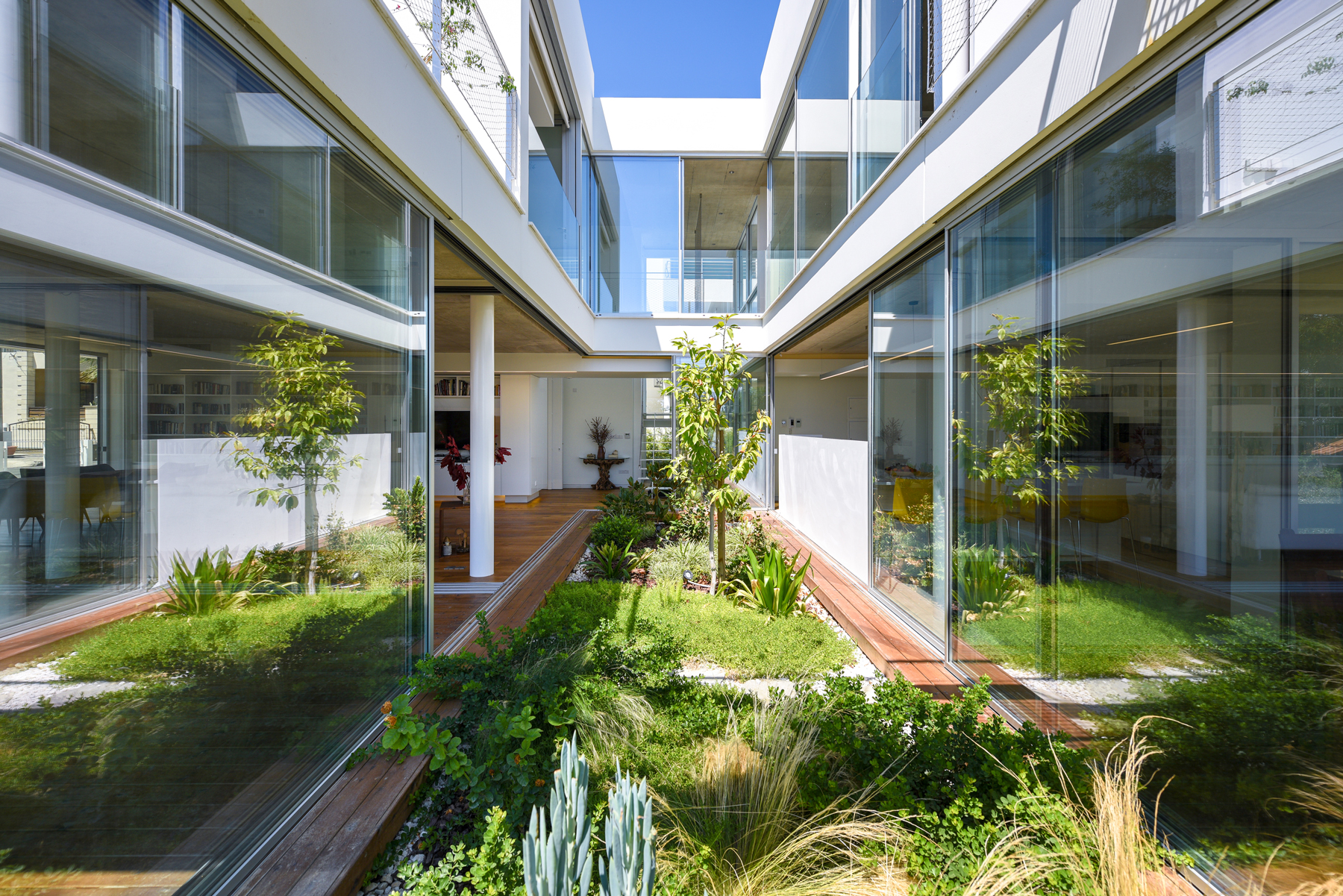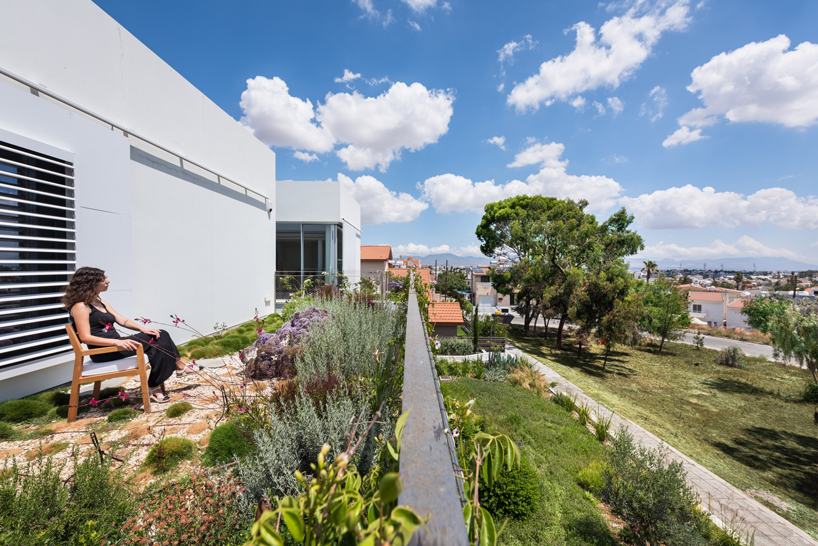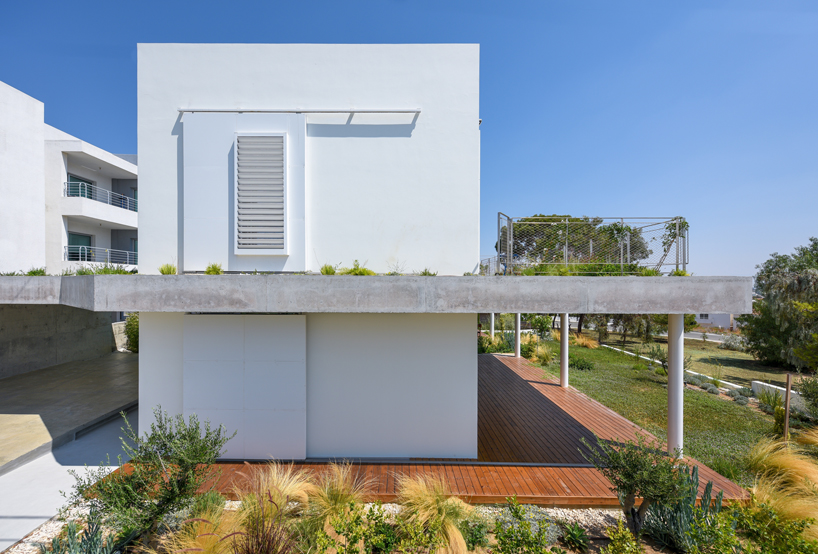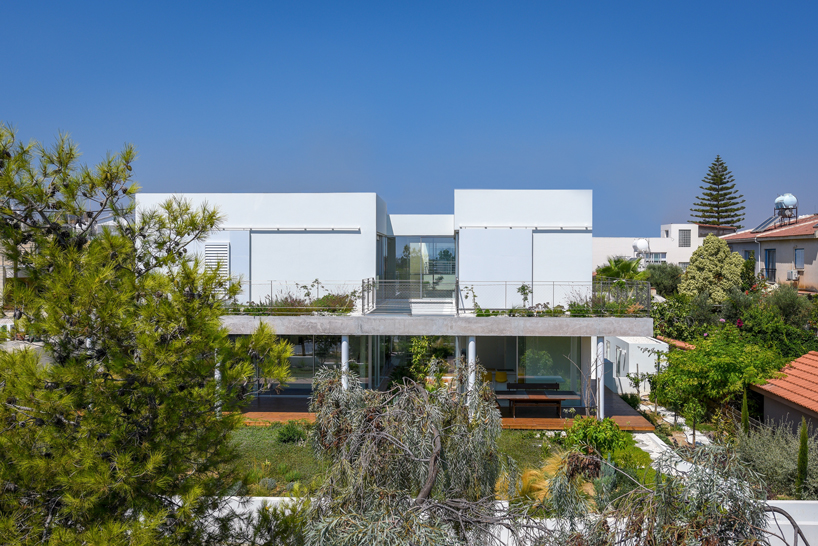 project info:
project name: the garden house in the city
location: nicosia, cyprus
architecture firm: christos pavlou architecture
structural engineer: andreas charalambous
landscape: solomou landscaping
mechanical engineer: g. katsambas
electrical engineer: eplan electrical consultants llc.
aluminium design: rabel 3D systems
gross built area: 1959 ft2 (182 m2)
budget: €320,000
completion year: 2019