With his latest concept, artist vincent leroy intends to breathe new life into abandoned stone windmills on lanzarote. due to its windy weather, the Spanish island is well known for its windmills, which were traditionally used to grind grain or pump water. this project, called 'molinoptere', pays homage to the historical mills and creates a link between past, present, and future.
the proposal envisions an elegant steel structure built onto the base of the old windmill. in contrast to the solidity of the base, the new blades are composed of curved stainless steel that appear light and permeable. thanks to the constant island breeze, the blades are set in motion. and vincent leroy also intends for the design to produce energy for the local electricity grid.
blurring the line between poetry and technology, the elegant design is pleasing to watch as the curved blades slowly rotate. with 'molinoptere', leroy hopes to repurpose these old mills, which lost their propellers many years ago. this first concept has been developed for the windmill of buenavista lanzarote country suites.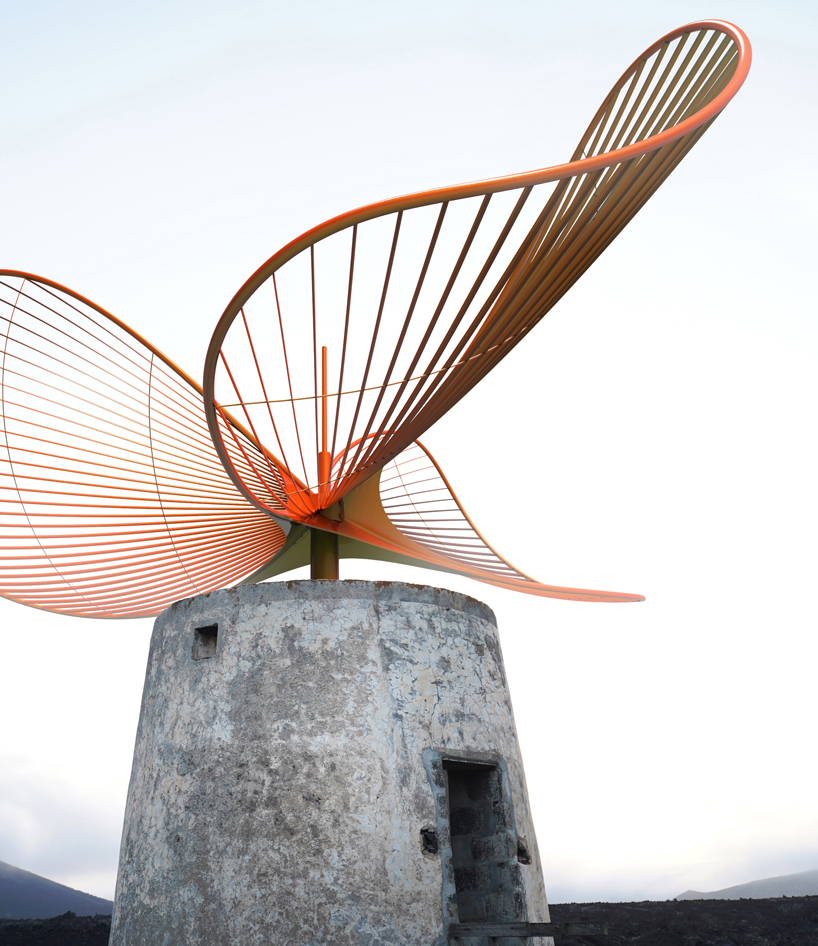 the propeller with its curved stainless steel lamellaehttps://player.vimeo.com/video/453665463?dnt=1&app_id=122963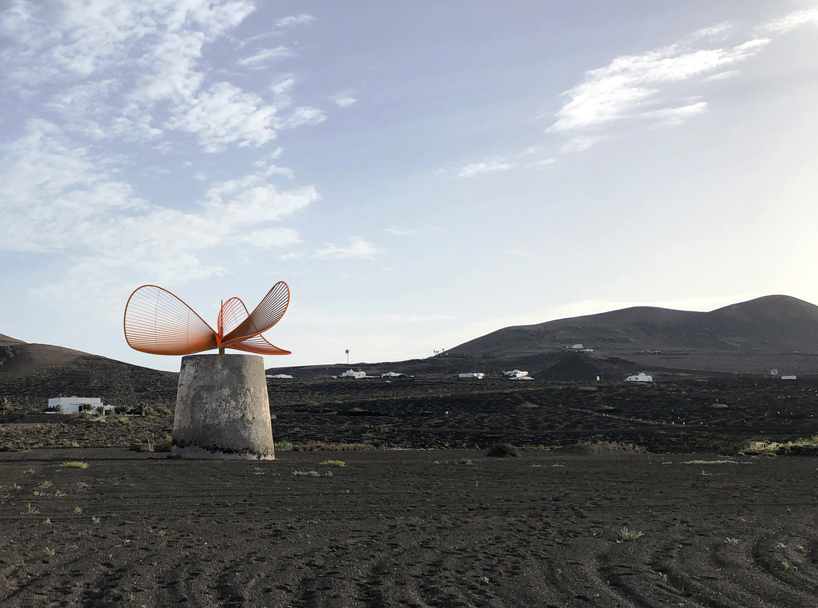 a constant wind blows throughout the year on the island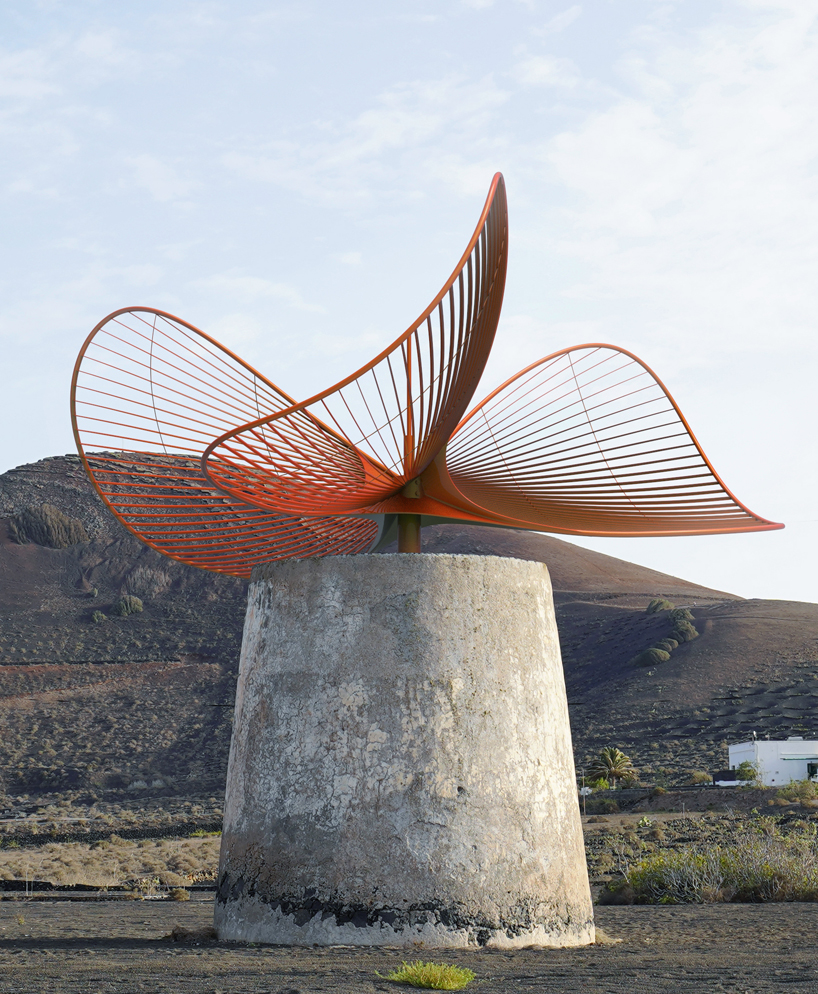 enigmatic forms seem suspended in the sky of the volcanic desert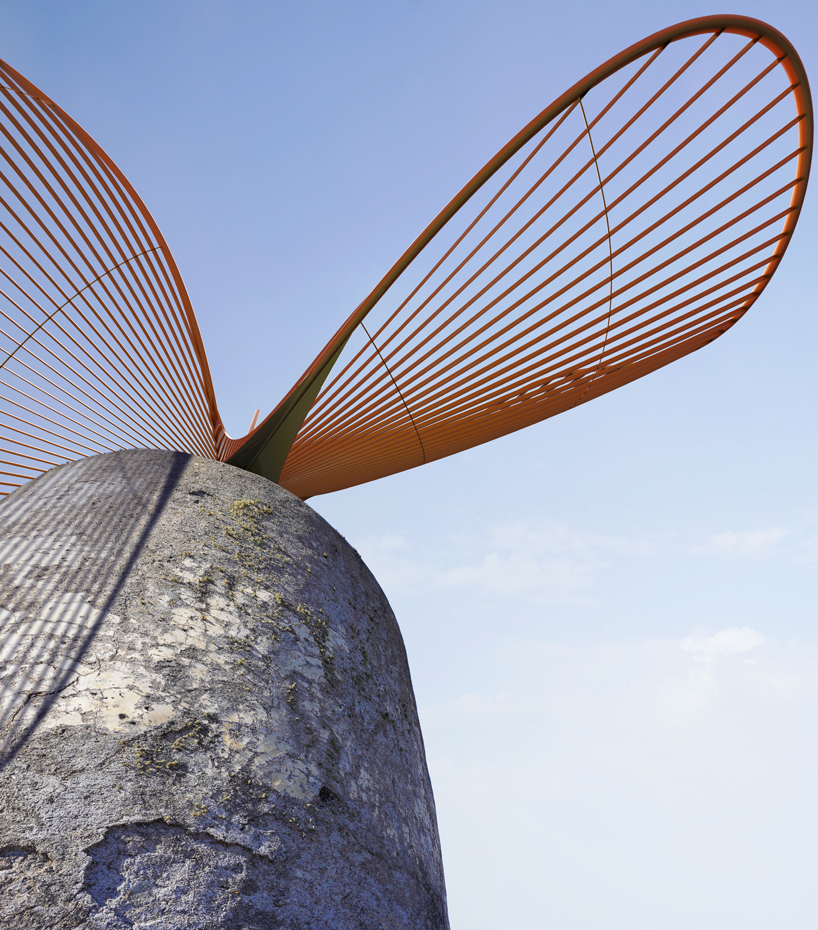 interesting contrast between the sold base and permeable structure of the blades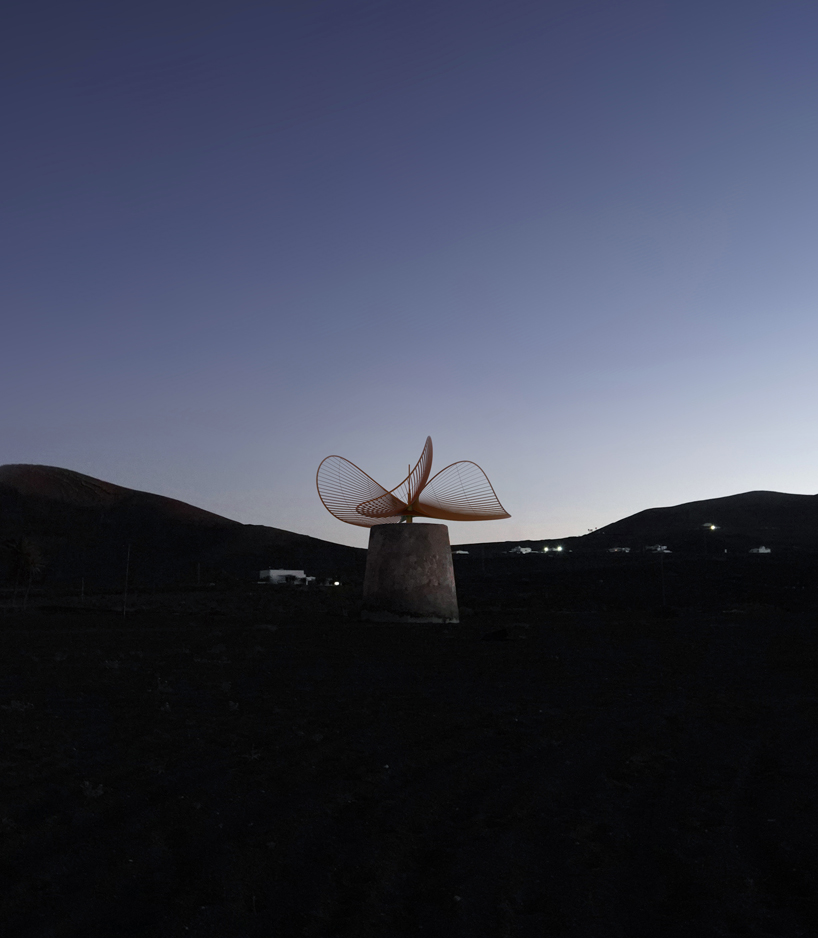 the rotation is slow but continues day and night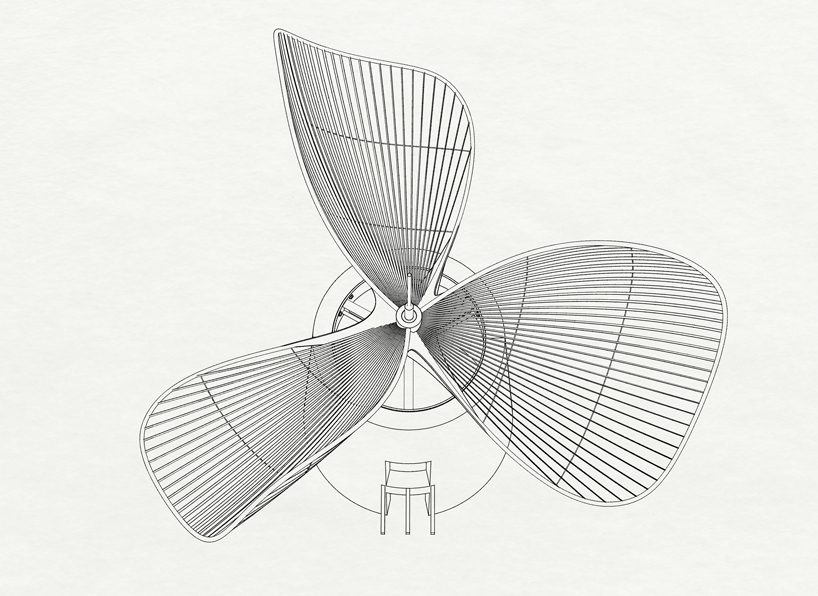 view of the propeller structure inside the mill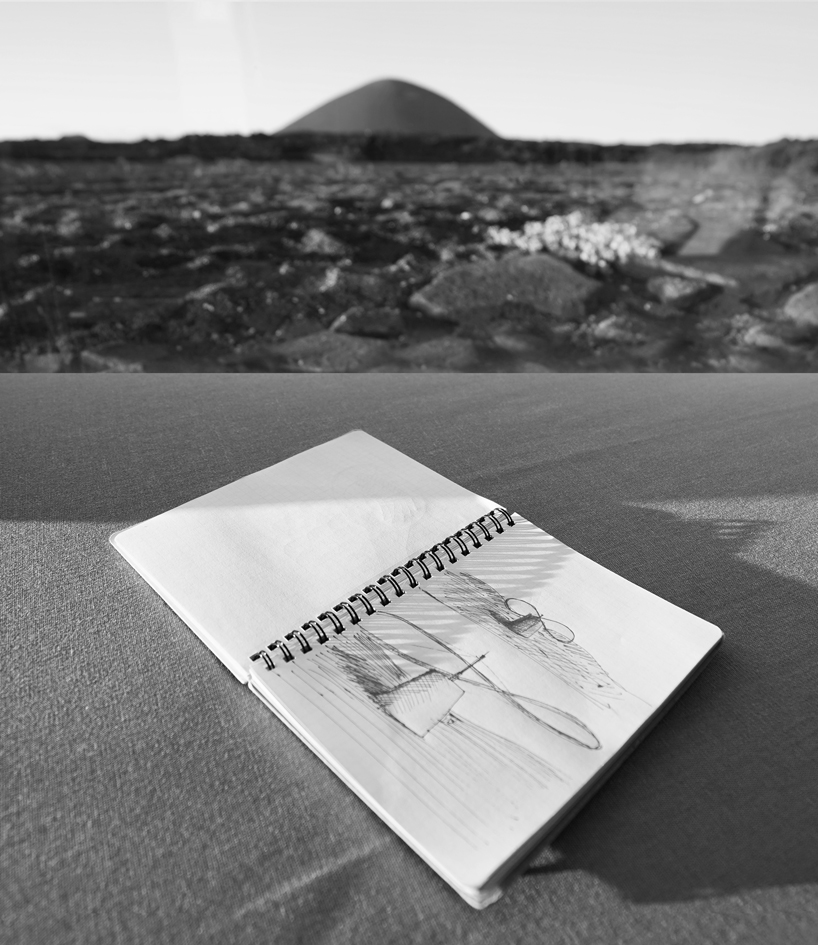 the first research drawing by vincent leroy in lanzarote
project info:
project name: molinoptere
status: concept
location: buenavista lanzarote country suites, lanzarote
design: vincent leroy
sound research video: jérôme echenoz / adorable studio
This article first appeared on Designboom. Designboom has received this project from their 'DIY submissions' feature, where they welcome their readers to submit their own work for publication. see more project submissions here.