Daan roosegaarde has unveiled his latest project which pays homage to the beauty and importance of agriculture. dubbed GROW, the 20,000m2 artwork consists of a light recipe that shines vertically across a leek farmland, resulting in a light installation that can be enjoyed by both humans and plants — the poetic light is not only visually impressive, but also enhances plant growth while reducing the use of pesticides by 50%.
GROW by daan roosegaarde highlights the importance of innovation in the agriculture system while creating a cutting-edge light design that helps plants grow more sustainably. but this is not the only pro the project has. by developing a luminous dreamscape, roosegaarde is also sending a hopeful, light-filled message to people — it gives a new meaning to the word 'agri-culture' by reframing the landscape as a living cultural artwork.
GROW has been developed by roosegaarde and his team as part of the rabobank artist-in-residence program. informed by expert knowledge sessions at studio roosegaarde, wageningen university & research, springtij forum, and the world economic forum in davos, GROW is the first in a series of dreamscapes which will expose the beauty of combining art and science to create a better world.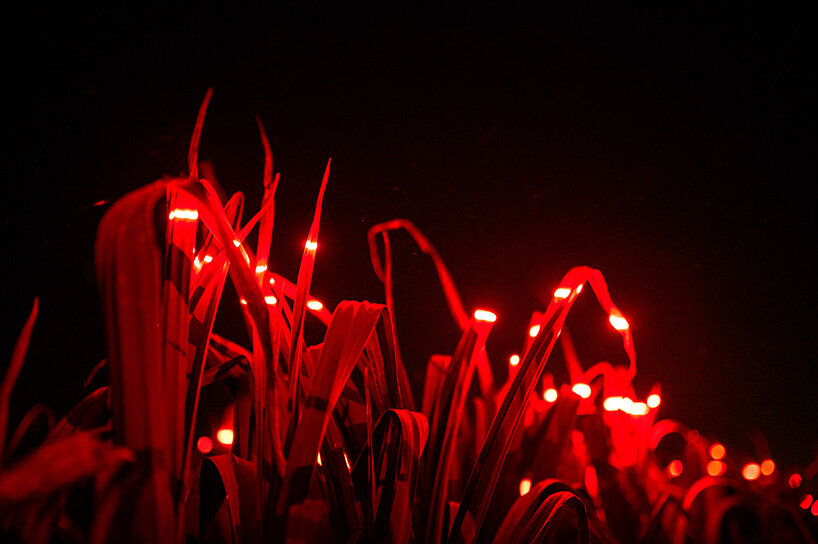 'GROW is the dreamscape which shows the beauty of light and sustainability,' daan roosegaarde comments. 'not as a utopia but as a protopia, improving step by step.'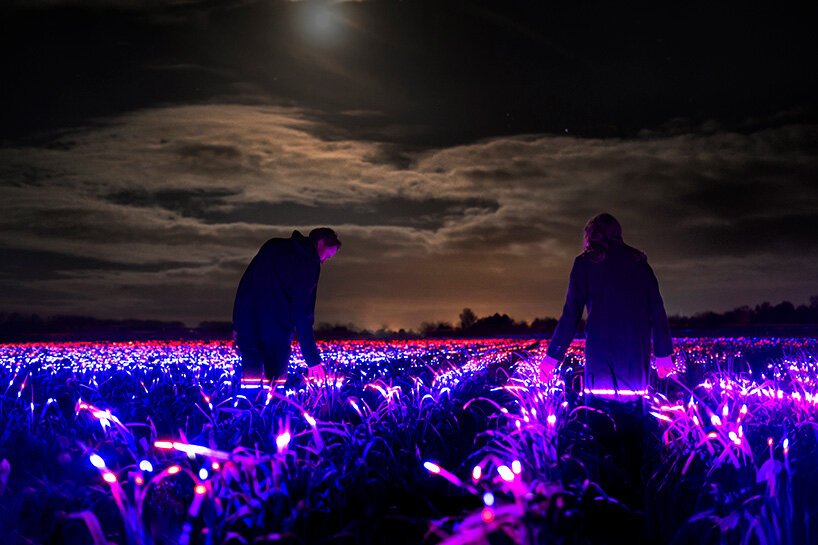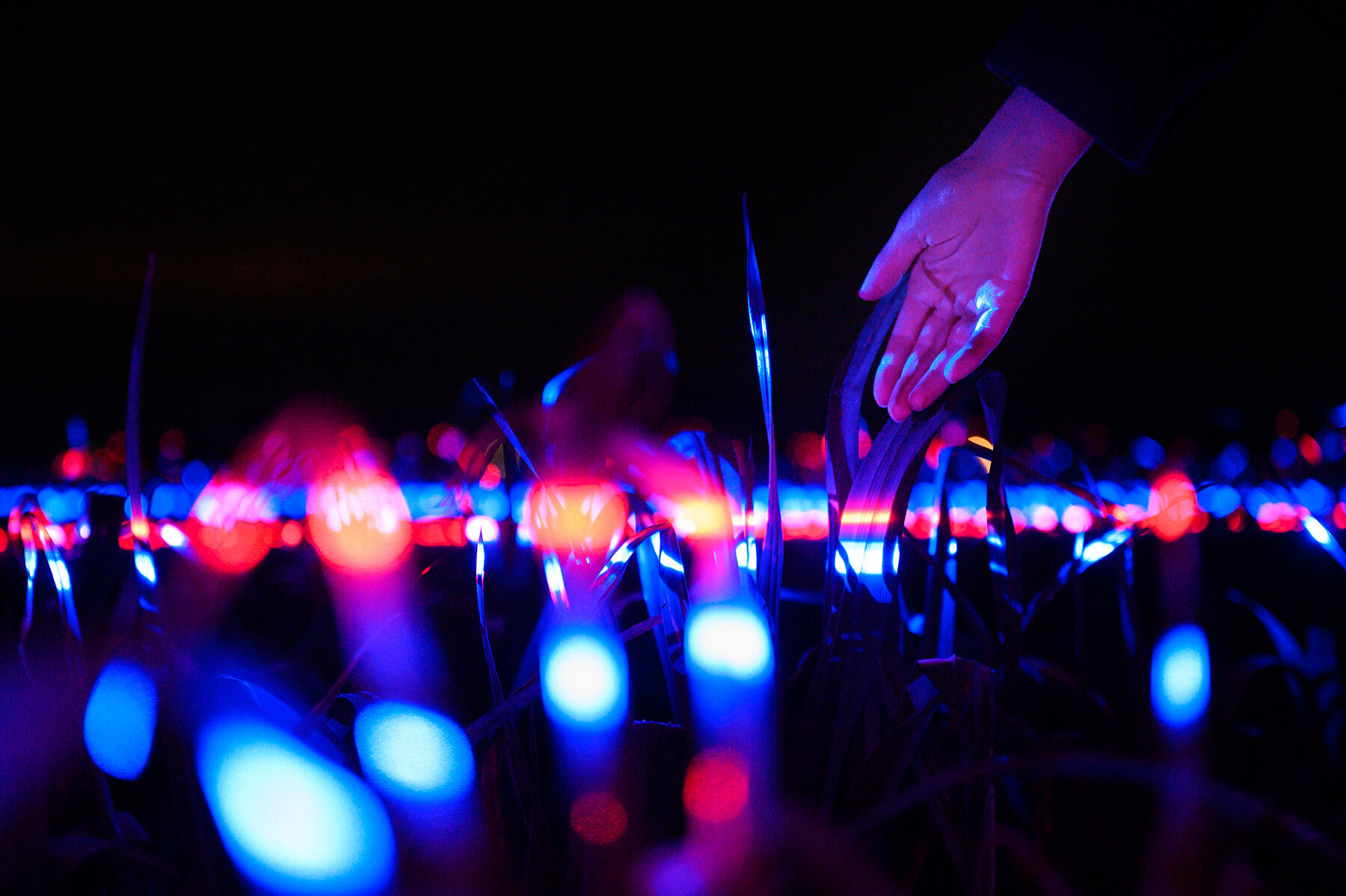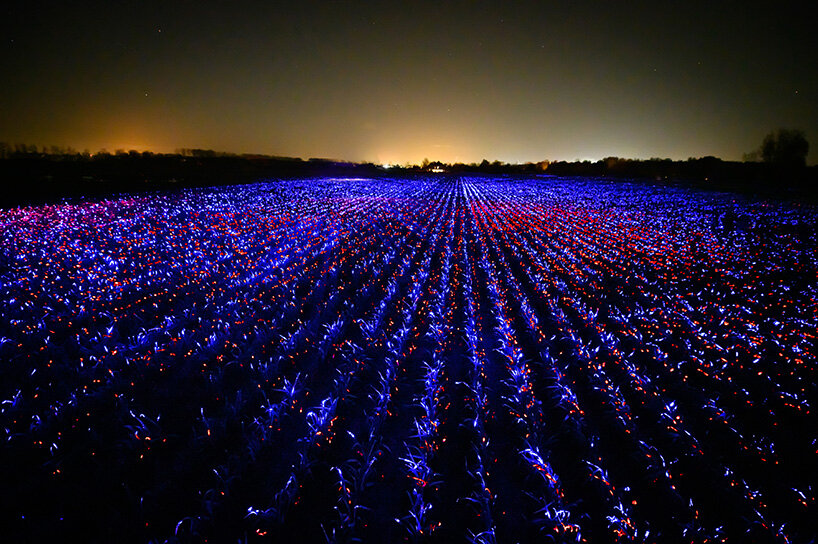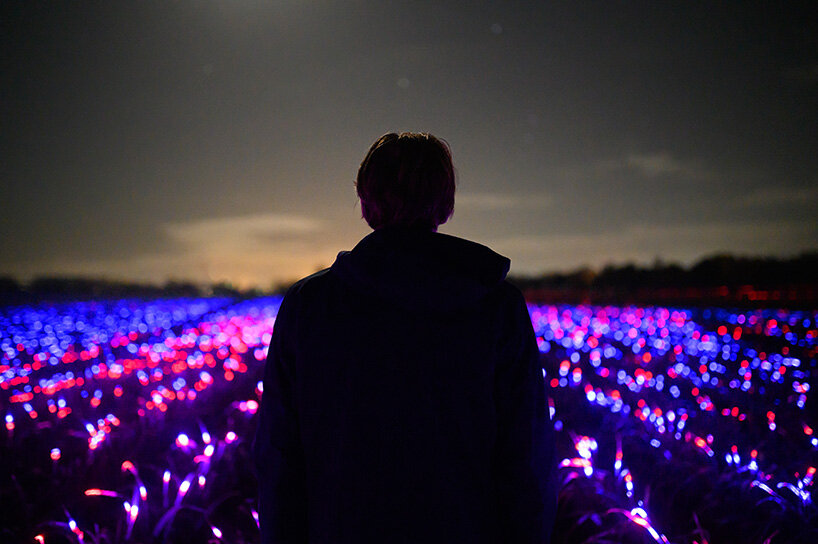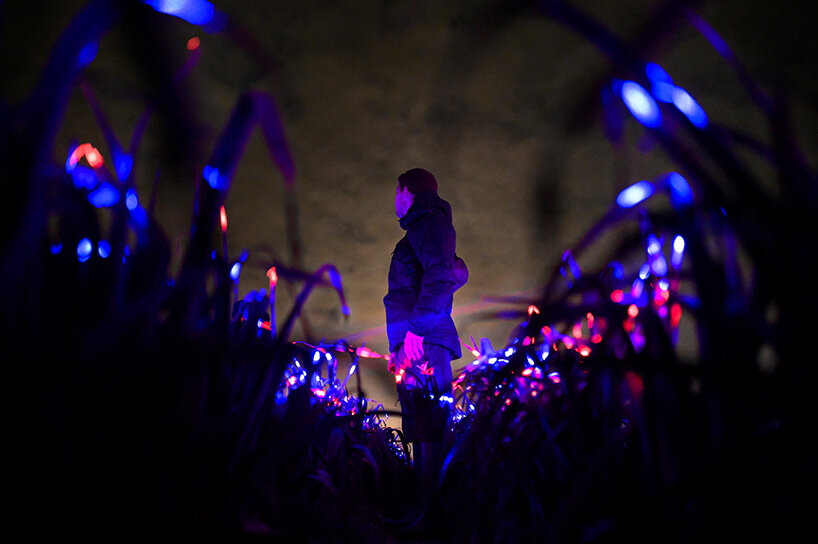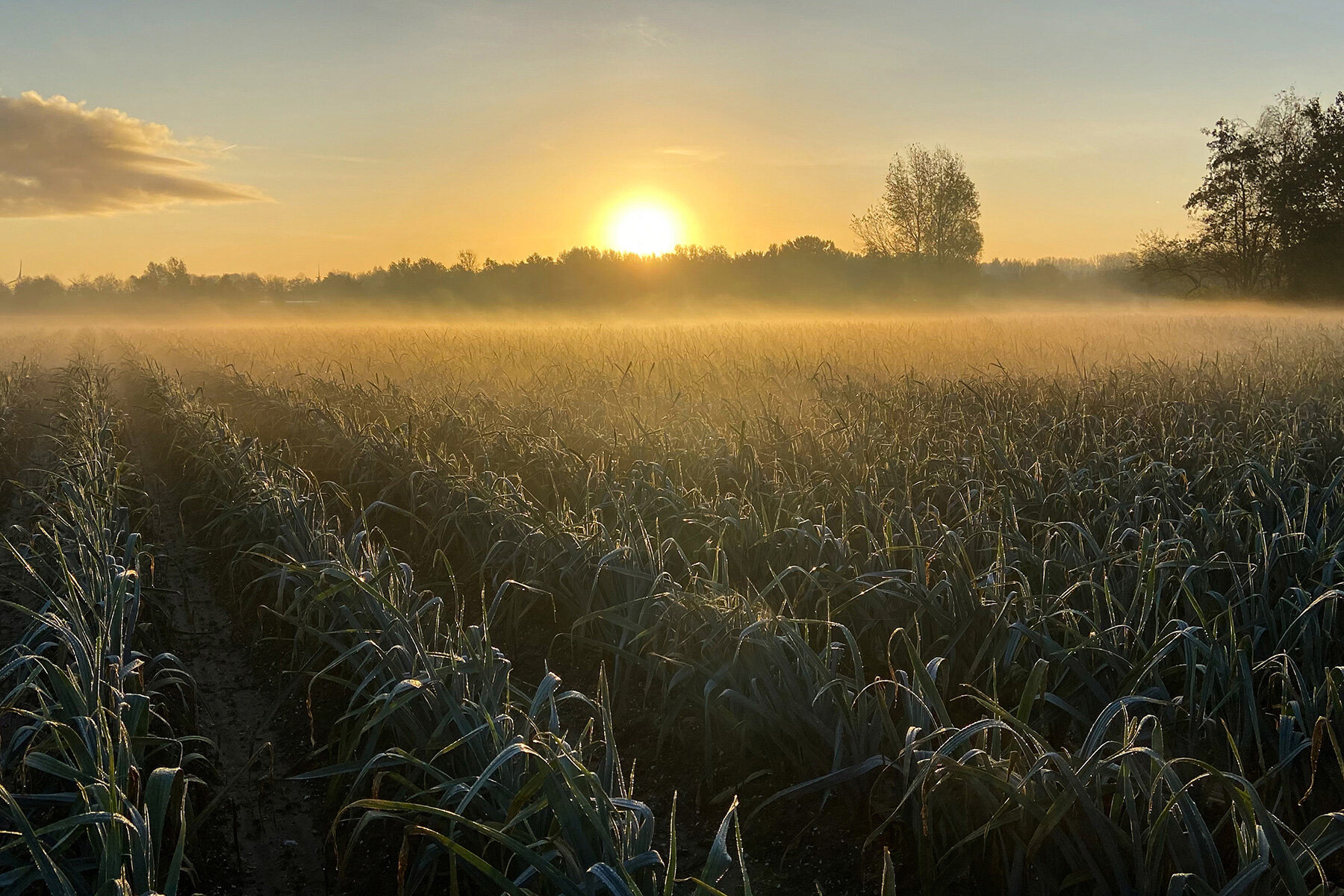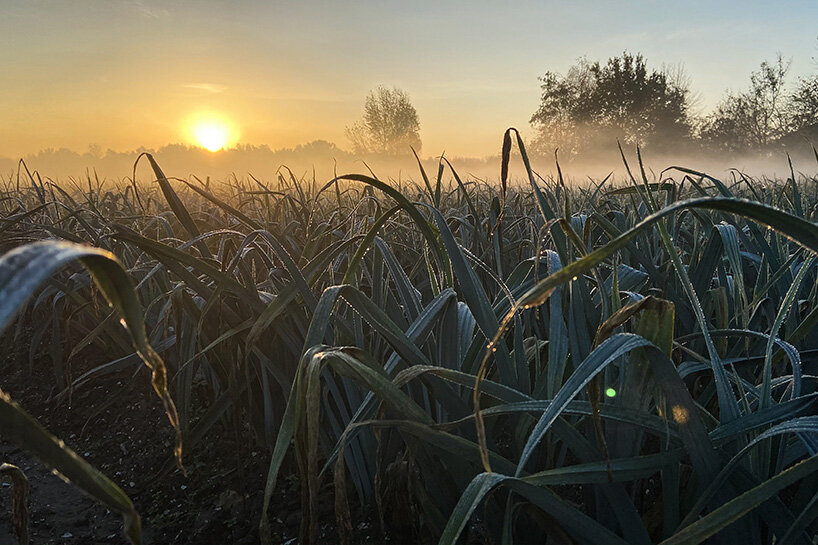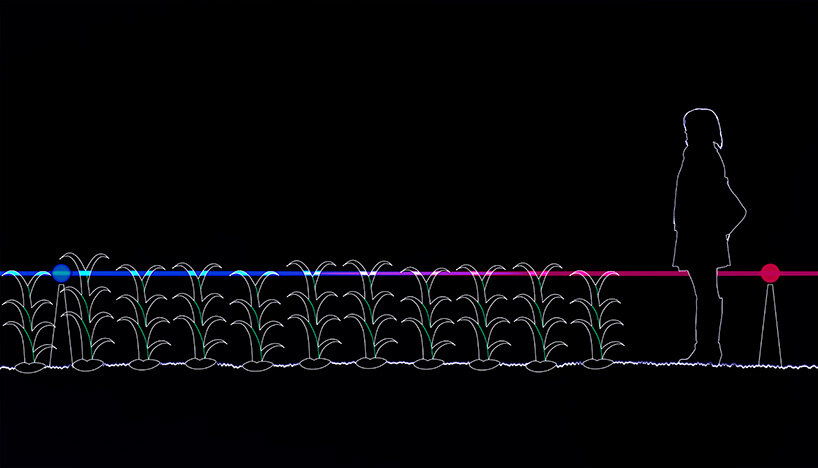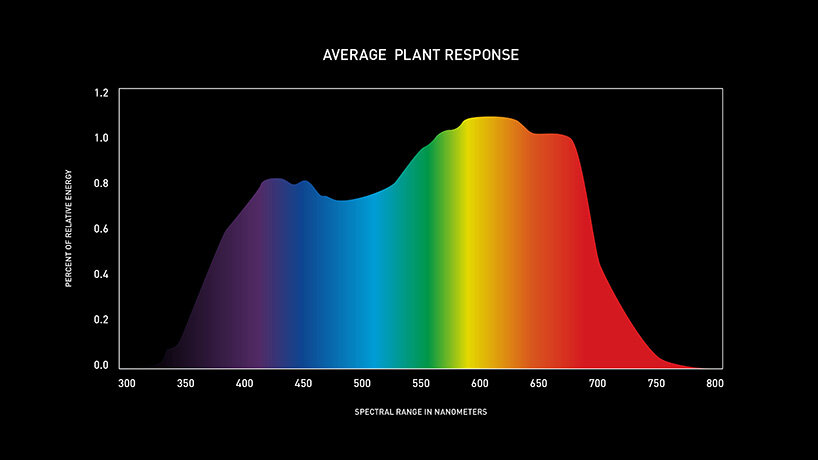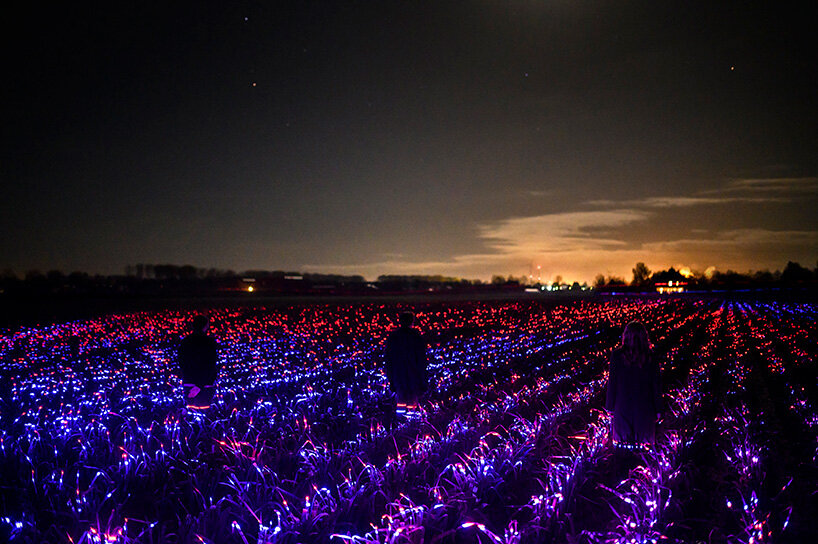 project info:
name: GROW
design: daan roosegaarde
in collaboration with: studio roosegaarde, wageningen university & research, springtij forum, and the world economic forum in davos