We recently celebrated World Wetlands Day, which is intended to raise global awareness about the vital role of wetlands for people and our planet. This year, the City of Cape Town's spotlight is on a man who is doing his bit to make the environment a better place for all. Henry Christiaanse, 43, proves that dedication and hard work paves the way to possibilities. Henry is based at the Durbanville Nature Reserve, which includes the wetlands at Uitkamp and Botterblom sections.

The Uitkamp Wetland Nature Reserve is one of the City's nature reserves aimed at protecting and conserving our city's natural areas and biodiversity heritage. The Uitkamp Wetland Nature Reserve is perfect for nature walks amid a small wetland.
Henry lives in Fisantekraal and has been working for the City for 27 years now.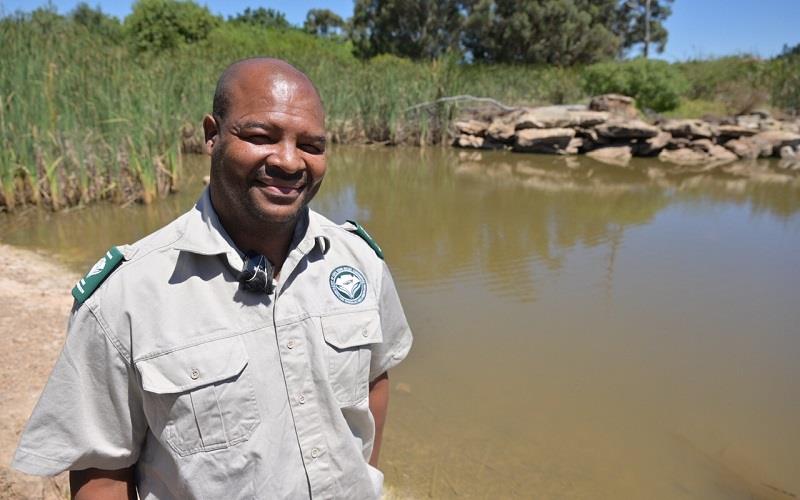 He started off as a general worker, fell in love with nature, and was determined to do his part to protect and conserve it. The City noticed his dedication and promoted him to a permanent position as a small plant operator. He worked his way up and is now a field ranger.
Henry's supervisor also encouraged him to go back to school, which he did and passed Grade 9. This has encouraged him to continue until he finishes matric.
'The highlight of my career is going back to school and passing Grade 9 at my age. I want to carry on until I finish matric. This achievement shows me that I can achieve anything in life as long as I put my mind and soul into it. I would also never have done it without the support of my superiors. I am grateful to my former supervisor Sandiso Kraai for seeing the potential in me and encouraging me to go back to school,' he said.
As a field ranger, Henry's duties include, but are not limited to:
Operation of a small plant, light equipment and provision of basic specifications for various conservation projects.
Routine biodiversity monitoring of flora and fauna through foot and vehicle patrols.
Biodiversity conservation and compliance functions.
Maintenance and cleaning of biodiversity infrastructure including cutting of fire breaks for fire management.
Basic construction, maintenance and cleaning of recreational facilities.
Infrastructure maintenance such as fencing and road repairs, including tools, equipment, storage and care.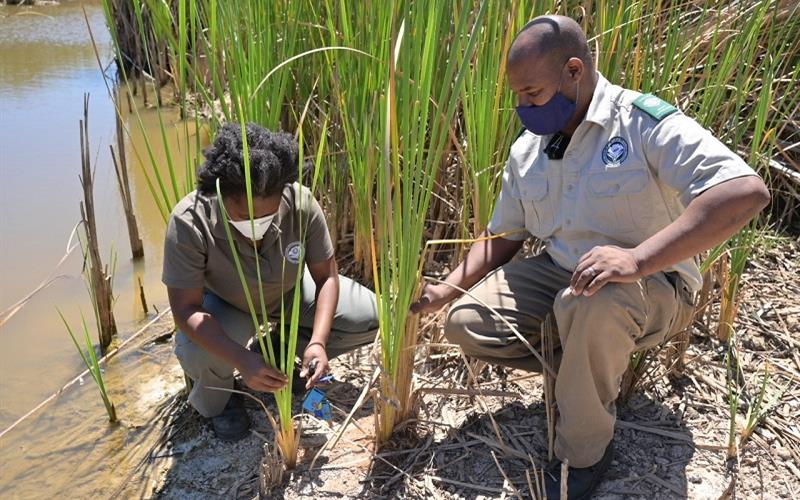 'Henry is such an inspirational man; he did not wait for opportunities but created them. Cape Town and our country need more people like him. We are a City of opportunity and one of our key objectives is to create an institutional culture where all talent can thrive. This rings true for Henry: a talented man who just needed a conducive environment to nurture his talent. He saw the opportunity presented to him and took it with both hands. With such an attitude, the sky is the limit for Henry,' said the City's Mayoral Committee Member for Spatial Planning and Environment, Alderman Marian Nieuwoudt.
'The City's Environmental Management (EM) Department usually holds educational programmes to commemorate this day, however, given the current restrictions due to the national lockdown, there are no planned programmes this year. Thus, I encourage residents to educate themselves about the role wetlands play in our lives and how they can get involved in conserving them,' said Alderman Nieuwoudt.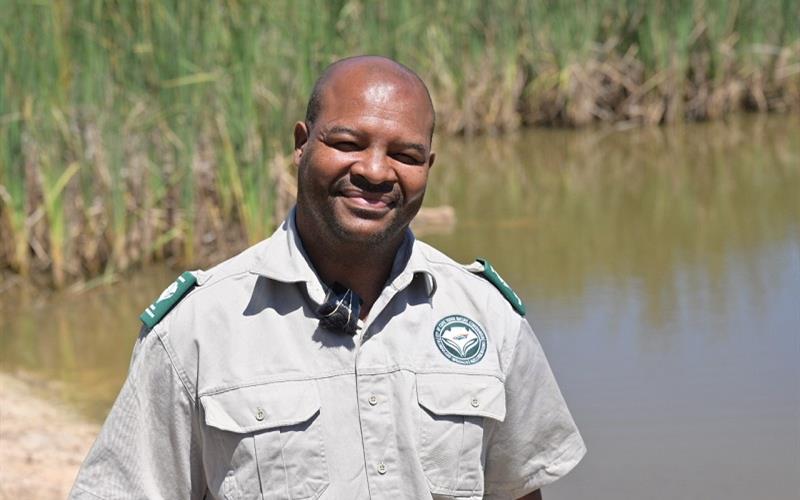 For more information on our nature reserves with wetland components, please go click here