The City of Cape Town's Recreation and Parks Department added 300 plants to restore the seasonal wetland at Jack Muller Park in Bellville in celebration of World Environment Day (WED) tomorrow, 5 June. Read more below:
World Environment Day has been celebrated annually on 5 June since 1974. The aim of the day is to encourage worldwide awareness and action for the protection of the environment.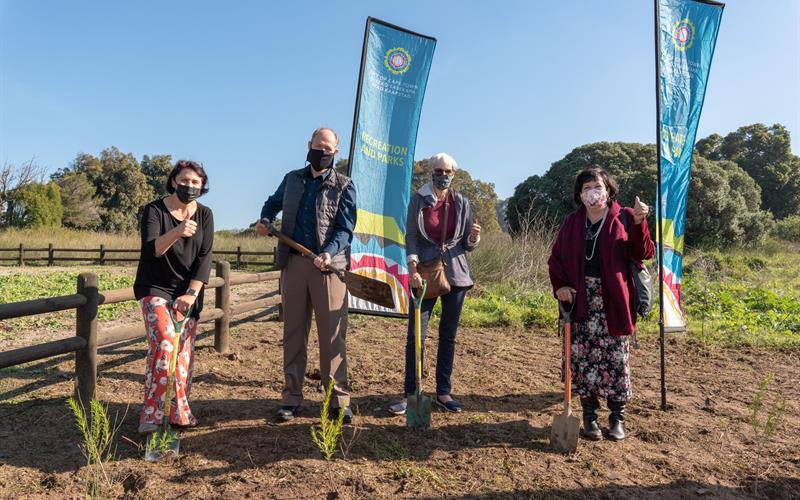 In keeping with this year's theme, Ecosystems Restoration, the plants were added to restore the wetland, which is currently overgrown with invasive kikuyu grass.
The aim of the project is to reintroduce indigenous wetland plant species to the site and the plants were carefully selected by the team to ensure that they are not only genetically viable for reintroduction into the area, but are suitable for Jack Muller Park as well.
'Jack Muller conserves a remnant of the critically endangered Cape Flats Sand Fynbos and is an important habitat type, which also features a seasonal wetland near the Elsieskraal river. Wetlands are considered to be the most biologically diverse of all ecosystems and provides a natural water purifying service within an ecosystem. Remaining wetlands are under threat of rapid urban expansion and it is vital that the remaining wetlands are restored and conserved to provide this essential ecosystem service,' said the City's Mayoral Committee Member for Community Services and Health, Councillor Zahid Badroodien.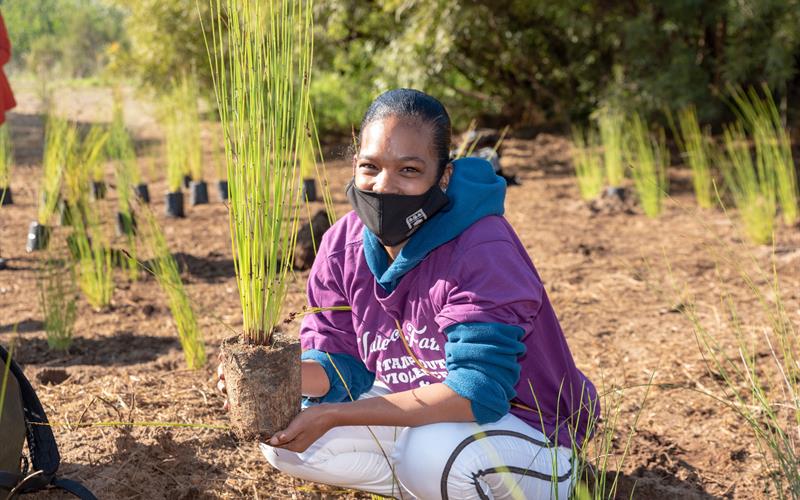 The undertaking of a rehabilitation project into a seasonal wetland began this month through an interdepartmental cooperation between the City's Recreation and Parks and Biodiversity Management Branches (BMB).
The BMB will supply indigenous plant species that have been grown specifically for reintroduction into the park while Recreation and Parks will ensure that the area will be adequately prepared for planting, as well as ensure the survival of the re-introduced plants throughout the changing seasons.
The planting was attended by representatives from Friends of Jack Muller Park and Community Women in Action (a youth group from Eersteriver) who regularly support initiatives to maintain vegetation in the park.
Councillor Ronel Viljoen was on hand to help establish some of the new plants and encouraged residents to get more involved in protecting Cape Town's unique fauna and flora.
Published on behalf of the City of Cape Town.