The City of Cape Town's Recreation and Parks Department left no leaf unturned in growing trees at the Newlands nursery. The department has exceeded its tree planting targets by planting trees in parks and public open spaces throughout the metropole.
The Recreation and Parks Department set out to plant 2 000 trees in public spaces and has exceeded its target by an additional 203 trees added to parks, verges and public open spaces across the city. The most popular species being planted are Syzygium cordatum and Syzygium guineense (Water berry trees), Ficus rubignosa (Rusty fig) and Tarchonanthus camphoratus (Wild Camphor).

'Trees play an important role in our ecosystems and the urban environment by reducing the carbon footprint, providing shade and beautifying the surrounding areas. Trees also assist in creating green open spaces in communities and give a sense of community pride. The educational role that trees play should also not be underestimated and we all need to assist in creating awareness about these champions of nature,' said the City's Mayoral Committee Member for Community Services and Health, Councillor Zahid Badroodien.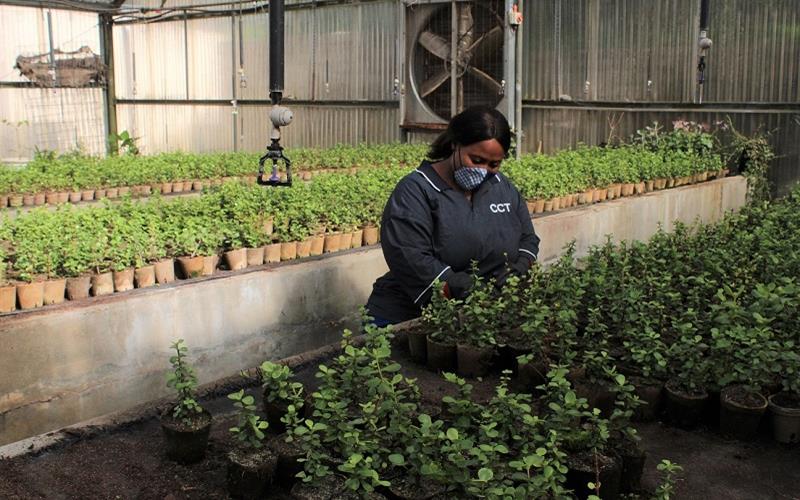 As part of the tree planting initiatives, the Recreation and Parks Department, along with the Cape Town Central City Improvement District (CCID), embarked on a project that delivered 60 Wild Olive trees, 50 Liquidambar styraciflua (Satin wood), 50 Trichilia emetica (Natal mahogany), 2 Ekerbergia capensis (Cape ash) and 60 spekboom to beautifying Long Street in the Central Business District.

The project is part of the CCID's 'Come to the CBD' campaign, aimed at beautifying the city centre and encouraging the return of residents. The CCID is responsible for the daily care of the trees and shrubs.
'The City's urban landscape definitely benefits from the presence of trees and other greenery. Let us all play our part in preserving and caring for our trees. We would once again like to request communities to assist our officials by reporting any damage to trees – we have shared responsibility to care for and preserve our trees for future generations,' said Councillor Badroodien.